WHAT IS
HARD WATER ?
IN MOST PARTS OF INDIA THE WATER HAS RICH CONTENTS OF CALCIUM & MAGNESIUM, WHICH WE CALL HARD WATER
THE HARD WATER IS TROUBLE MAKER IN OUR
Daily Life Such AS:
CHOKING OF PIPES & SHOWERS ETC.
DRY SKIN & HAIR.
DECREASES THE LEATHER OF SOAP & DETERGENTS WHICH DAMAGES THE CLOTHES.
DAMAGES HEAT PUMPS, GEYSERS, BOILERS & SOLAR HEATERS.
ELIMINATES SHINING OF MARBLES & TILES.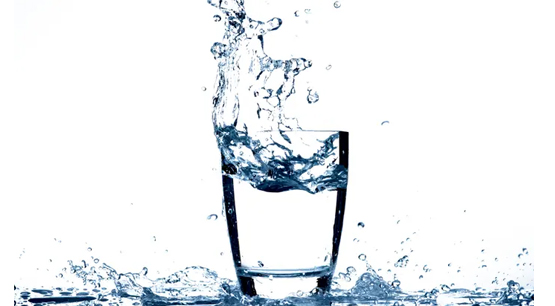 SOLUTION OF HARD WATER
WATER SOFTENERS
Are powerful enough in converting Hard Water to Soft Water by Removing Calcium & Magnesium. Our Softeners are durable & will last many years, Servicing & topping of Salts on regular basis can contribute to the longevity of water softener.
We have a wide range of domestic & commercial Filters & Softeners
VIBGYOR Automatic Softeners
Based on American Technology our Auto Softeners has fully Automatic Regeneration process which does not require any manual intervention or technical help.
MODELS
VAF - 1
VAS - 1
VAF - 2
VAS - 2
VAF-3
VAS-3
FLOW RATE - LITRE / HR - max
2200 LPH
2200 LPH
3500 LPH
3500 LPH
4500 LPH
4500 LPH
VESSAL SIZE
Dia-13"
H-54"
Dia-13"
H-54"
Dia-16"
H-65"
Dia-16"
H-65"
Dia-18"
H-65"
Dia-18"
H-65"
FOOD GRADE RESIN
75 LTR
125 LTR
200 LTR
FILTER MEDIA
150 KG
180 KG
200 KG
MULTI PORT VALVE AUTO
DIGITAL
DIGITAL
DIGITAL
DIGITAL
DIGITAL
DIGITAL
SALT TANK
300 LTR
300 LTR
300 LTR
SALT PER RECHARGE
12 KG
18 KG
30 KG
ELECTRICAL CONNECTIONS
220 VOLT
220 VOLT
220 VOLT
220 VOLT
220 VOLT
220 VOLT
TREATED WATER HARDNESS
0-100
0-100
0-100
VESSALS
POLYGLASS
POLYGLASS
POLYGLASS
POLYGLASS
FRP
FRP
VESSALS - PRESSURE
10 BAR
10 BAR
10 BAR
10 BAR
10 BAR
10 BAR